WE BELIEVE IN THE POWER OF STORYTELLING TO SOLVE BUSINESS CHALLENGES.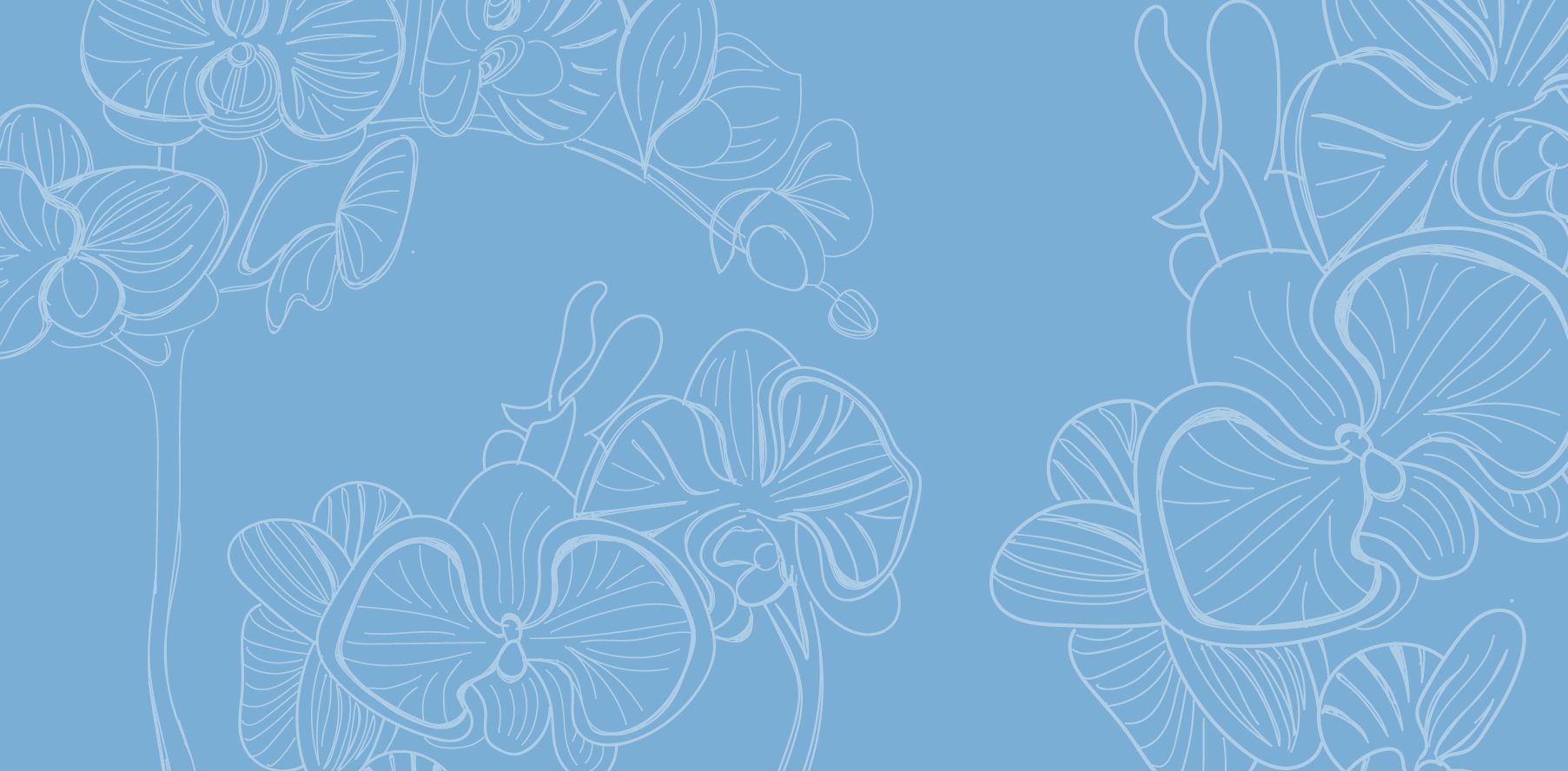 Blue Orchid's multidisciplinary team of creatives, designers, writers and strategists combined with our results-driven creative approach, allows us to continue crafting unique campaigns that solve business challenges and exceed goals.
Our ability to understand various industry dynamics and create content that inspires, has not only garnered significant client victories, but also international industry awards. Our collateral pieces have helped our clients create millions of dollars in brand value, encouraged consumer advocacy and provided the fuel for new social movements.
The driving force at Blue Orchid has always been to attract the most forward-thinking individuals available and provide them with an environment that fosters original thought with a focus on the target, enabling them to produce daring work that sells.
TASMAN DARLING

TASMAN DARLING

MANAGING DIRECTOR & PARTNER

Tasman Darling is the founding member of the Blue Orchid Group of Companies with over 30 years marketing advertising experience for blue-chip companies.

With a passion of paying attention to the details, he has served as Board Director and consultant for several corporate entities, he combines expert knowledge of the Caribbean market with an obsession for customer satisfaction by blowing away the customer exceeding their expectations.

Tasman loves playing tennis and spending time with family and friends.


+

DAVID WJ LEE

DAVID WJ LEE

CREATIVE DIRECTOR & PARTNER

David began his advertising career as a copywriter for The Hallway Advertising Agency in Sydney Australia, crafting successful campaigns for the likes of Westpac, Jacob's Creek and Zuji.

In 2015, David returned to The Bahamas to take on the position of Social Media Content Director at Baha Mar Resorts. During this time he had the pleasure of working alongside Tasman Darling and Valentino Lloyd, his current partners at Blue Orchid Advertising Agency.

David is published in The New York Times and Surfers Path Magazine and has co-produced two documentaries for international film festivals. He is still working on his Bahamas memoir based on his years living on a sailboat in Nassau Harbour.

Outside of work, David is a passionate waterman, spending as much time as possible above and below the surface.

+

VALENTINO LLOYD

VALENTINO LLOYD

ART DIRECTOR & PARTNER

Growing up with a love of stories, Valentino followed his heart into the world of media production. He began his career with The Movi Group wearing the successive hats of Editor, Videographer, Director and Production Manager for popular reality TV shows such as BTC Star Maker and Miss Bahamas. He also worked as an editor for Roots and Culture TV which aired internationally on the Tempo Network.

In 2012, Valentino joined Baha Mar Resorts as Producer and Visual Production Manager, setting the bar high from the onset with the production of the Dream Team Campaign – winner of 2013 Gold Magellan Award from Travel Weekly.

Outside of work, Valentino loves people, nature, and plain ol' good times. He believes that creativity is spawned from those experiences in life that are not easily deduced or defined.

+

Maya Nottage

Maya Nottage

DIRECTOR OF COMMUNICATIONS

An eloquent writer and avid reader, Maya has been planning and executing successful marketing campaigns, public relations campaigns and special events for eleven years. She launched her career in the hospitality & tourism industry, having worked for such reputable brands as Sandals Resorts, Marriott International and Four Seasons Resorts. Over the last few years, she honed her campaign management, writing and digital marketing skills while working at RBC Royal Bank, Nassau Airport Development Company (NAD), and CIBC FirstCaribbean International Bank.

A certified Social Media Marketing Specialist, Maya is a member of the American Marketing Association and the Public Relations Society of America. She is passionate about bringing people and brands together by employing innovative, customer-centric communications strategies that inspire and reinforce authentic connections.

When she's not working she loves exploring new cities, discovering new music and art, and participating in fitness events.

+

Christa Munroe

Christa Munroe

ADMINISTRATION & HR MANAGER

As the Administration & HR Manager Christa is responsible for organizing all the administrative activities that facilitate the smooth running of the operation. She has served as an administrative at The Bahamas Hotel Association and pursued a degree in Accounting and Business Administration at the College of The Bahamas (now the University of the Bahamas). Her customer service skills are exceptional and she can tackle any challenge with an unmatched soothing disposition.

With over 10 years of experience in office and operations management, striving for perfection is second nature for her. The wheels would not turn as effortlessly without her exceeding client expectations from beginning to end. With her attention to detail and supportive nature she makes for a key team-player and always cheers on the team through every stage of a project. Her Love for customer service, hospitality, event planning and organizing makes her an integral part of the team.

When she's not working, Christa loves reading, learning new culinary skills and spending quality time with her kids and family.

+

Fabian Fernander

Fabian Fernander

SENIOR STRATEGIST

Fabian is a strategic marketing professional with over 20 years of marketing and creative experience working with companies in a variety of industries such as Retail, Finance, Data Research, Government, Food and the Beverage Industry.

Fabian began his marketing career working for Datamonitor Market Research Firm in their New York office; working with clients who needed bespoke marketing data and insights for their particular vertical. After completing his time in New York, Fabian returned to the Bahamas and has worked in multiple marketing capacities overseeing the development of multi-tiered marketing campaigns, Brand relaunches, leading multi-disciplined teams and conducting project implementations for organizations of various sizes.

A certified project manager, Fabian is a member of the Project Management Institute and holds their highest distinction of Project Management Professional.

Outside of work Fabian is a passionate foodie who enjoys discussing the nuances of food & wine pairings and spends his free time with his family and reading.

+

Ryan Lewis

Ryan Lewis

CREATIVE LEAD

Ryan is a graphic designer, illustrator and creative at heart. Since third grade he's used painting, drawing, sketching, collaging and sculpting to communicate with the world around him. He is a graduate of SCAD (Savannah College of Art and Design) with a B.F.A in advertising and a minor in "curiosity". He enjoys design and advertising because it allows him to use his love for everything creative to communicate ideas and craft culture.

If he is not concepting, sketching or designing something, he is more than likely diving into a film or attending cultural events. He loves to travel and experience what it's like to walk in someone else's shoes.

+

Rachel Chea

Rachel Chea

CREATIVE LEAD

Rachel discovered her zest for Advertising while pursuing a Bachelor of Arts degree in Communications at Le Moyne College. Before returning to Nassau, Rachel worked for The National Park Service and Center for Climate Change Communication in Washington, D.C. as a Multimedia Designer. There she was able to combine her graphic design skills and love for the environment by designing materials that communicate the issue of climate change in local national parks.

She is also a lover of the arts, an avid traveler, dancer, amateur photographer, soccer fanatic and self-proclaimed food critic. It is from these passions and life experiences that she draws inspiration for her creative work.

+

Justin Williamson

Justin Williamson

LEAD VIDEO EDITOR

Justin has always been fascinated with telling stories and bringing them to life through any medium. With a BFA in Digital Filmmaking and Video Production from the Art Institute of Atlanta, Justin has worked hard to make his dreams a reality.

Justin believes that creating through any medium is the essence of being a true artist. When he isn't in the editing den at Blue Orchid, Justin can be found honing his craft, hanging out with friends, scouring the Internet for relevant and note-worthy content, or just finding inspiration through the environment around him.

+

Julian Wallace

Julian Wallace

DIGITAL MEDIA PRODUCER

Julian's interest in video production began when he was appointed as Manager of Marketing by his home church, where he became proficient in promotional videos, photography and production. He currently produces a Facebook talk show called Miracle Moments, managing the sound, video and software need for the show. His passion continued to grow as he worked for his church, seeking volunteer work wherever he could find it in hopes that an opportunity would arise to showcase his skills.

Outside of work Julian holds the position of Youth Director at Miracle Life Global Outreach Ministries International. His long-term vision is to see the youth in the Bahamas and around the world realize their individual identities in God. Julian has an ardent love for church, God, and a loving wife who supports him in every step of the way.

+

Jade Thompson

Jade Thompson

SOCIAL & PR COORDINATOR

A true water baby and love for all things beautiful, Jade discovered a knack for PR and Social Media Management after attending the University of Tennessee, Knoxville in 2013.

Outside of her work with Blue Orchid, Jade still manages to find time to teach swimming to toddlers and those with learning disabilities.

+

Kovah Duncombe

Kovah Duncombe

LEAD PHOTOGRAPHER

With 10 years experience in photography and a background in graphic design, Kovah likes to focus on commercial and corporate projects. Over the years, he has shot for major national brands such as Kalik and John Bull through to international giants such as Coca-Cola, Starbucks and Ford.

Kovah believes that what makes a great photographer is "passion for the art" above all else - the passion to take the time to hone the technical skills until they fade to the background and leave only the art form.

Outside of work, Kovah can be found enjoying a cocktail or traveling - preferably a mix of the two.

+
BRAND IDENTITY
Whether you are looking for a TV commercial, print ad, website, social media content, radio ad or a fully-integrated campaign, our creative process begins with a thorough examination and distillation of your brand DNA.
INTEGRATED ADVERTISING
We specialise in 360 integrated campaigns, telling your brand story & maintaining a consistent message across every channel - from print to TV, social media, digital and events. We also offer a full range of à la carte services.
PRODUCTION SERVICES
Blue Orchid boasts its own in-house production team to ensure quality of content and consistency of messaging. We offer a full range of video & photography services - from event coverage to social content and large-scale TV commercials.
COMMUNICATION STRATEGY
Great advertising concepts need an aligned deployment strategy in order to be effective. We solve your trickiest business challenges through the power of great ideas matched with the perfect communication plan.
MARKET RESEARCH
Market research is the cornerstone of an effective marketing campaign. We offer expert analysis by qualified statisticians to gauge brand awareness and market penetration.
PUBLIC RELATIONS
Wonder what everyone's saying about your company when you leave the room? Stop wondering. We'll manage your messaging and engage effectively with your audiences to build, enhance and protect your brand.
SOCIAL MEDIA MANAGEMENT
With over 50% of Bahamians on IG and FB, social media is the new TV and we know exactly how to engage the audience. Our services range from full social media management to à-la-carte content creation.
EVENT MANAGEMENT
Events are a great way to launch or add extra dimension to your campaign. We offer all aspects of event management as well as photo & video production and live social media broadcasting.
WHAT THEY ARE SAYING ABOUT US
"We didn't choose Blue Orchid to work with us because they were local and available. We chose Blue Orchid because they were the very best, anywhere, to fulfill our needs. Passionate, creative, nimble, business savvy and collaborative. As a business leader, those are the traits I look for in any team member, internal or external."
—
Howard Karawan
President & Managing Director
Atlantis Resorts
"Thank you Blue Orchid for your infectious energy, creativity and passion. In the course of 2016, working together in true team spirit, we were able to significantly strengthen CBL's position with "Who You Callin' Light," followed by Kalik Platinum - The Bahamas #1 party beer and supporting Kalik Regular with "Dis Is How We K'lik. The Addy Award for Best Social Media Campaign was truly well-deserved!"
—
Katarzyna Malczewska
Marketing Director
Commonwealth Brewery Ltd.
"For the first time in The Bahamas, I have found a company who "gets it" and has very quickly understood my business and has been able to infuse their expertise into making my business grow and expand all at once. The Team at Blue Orchid has very quickly understood my world of business and in doing so – allowed us to get on a platform of creative concepts and ideas – all to allow my business to get to the next level of performance!"
—
Shawn M. Sawyer
Creative Director & President
Cacique International Ltd.
"Creativity is fueled by curiosity and excellence is fueled by a passion for making a difference in your field. The Blue Orchid creative team, especially Valentino, David and Kovah, who I know well, possess that in spades. They are students of the best ideas and the highest standards, and they bring inspired thinking and execution to everything they touch."
—
Denise Godreau
Chief Marketing Officer
SeaWorld Parks & Entertainment (former Baha Mar CMO)
"The Blue Orchid team is very professional and committed to giving the best work. It is notable how they strive to thoroughly understand your objectives so that their work meets your expectations and target market to provide the absolute best marketing results. Most of all, their quality of work produced is of the highest standards. We will continue to recommend Blue Orchid."
—
Heather Saunders President & CEO
X-Press It
"I had the pleasure of working with the principals of Blue Orchid on a large hospitality project - Baha Mar. They would dream big, but the execution matched the dream and the results always exceeded my expectations. They offered smart recommendations and those ideas led to results that fueled the growth of the organization."
—
Alyssa Bushey
Vice President
Rock Orange
"The team at Blue Orchid is incredibly creative and talented. They support the airport's social media program and play a vital role in rebranding the airport. Their strategic marketing counsel has been invaluable. Thank you Blue Orchid!"
—
Jan Knowles
VP Marketing & Communications
Nassau Airport Development
"Blue Orchid enables the brand's advertising creative ceiling to be infinite. The Blue Orchid team's engagement, passion and commitment to delivering quality work is unmatched. Every new project is an exciting joyride"
—
Queswell Ferguson
Kalik Brand Manager
Commonwealth Brewery Ltd.
"Blue Orchid's work has made a significant difference in our business. It increased our online traffic, helped build our brand and reach our target audience. The Blue Orchid team's ability to showcase our food and the story connected to our food enables guests to immerse themselves into our product before stepping into the restaurant."
—
Monica Hutchinson
Executive Chef & Culinary Producer
Lukka Kairi
FOLLOW US…WE KNOW THE WAY.